---
Indiana State Preview and Prediction

By Charlie Simon
Matchup:
Indiana State Sycamores (1-0) at Northwestern Wildcats (0-1)
Date:
Saturday, Sept. 11, 11:00 a.m. CDT
TV:
BTN
Line:
Northwestern (-28!)
Outlook:
Northwestern's return to the gridiron in 2021 was underwhelming to say the least. No one quite knew what to expect from the 2021 Wildcats as they lost the majority of their offensive weapons and defensive standouts from 2020. There were the optimistic thoughts that with the great offseason of recruiting that NU had made it to the big time and could simply Expect Victory. As any team not coached by Nick Saban eventually finds out, you can't just walk out onto the field and be handed the win. You have to earn it. And in the opener for both teams, Michigan State did earn the victory. They were the aggressor. They attacked. NU tried to react but was left looking flat footed.
The offense was OKish. Hunter Johnson looked fine. He was sharp with his passes but he was falling back on many of them as the O-line was over matched. The receivers are nothing to be afraid of at this point so the opposing Defense can key on the running game. The loss of Cam Porter was also evident. The trio of runners that replaced him were acceptable but not spectacular. Some group on the offense needs to be better than average for NU to be successful. Right now no group is.
The defense was the bigger concern. NU simply made way too many mistakes. There were way too many missed tackles and missed assignments. If theses problems aren't corrected soon, it could be a long season.
Luckily Indiana State comes to Evanston tomorrow. NU should be bigger and stronger and in general should have their way against the FCS foe. It will be a good week to correct the mistakes on defense and give the offense more time to find its identity.
I expect the trees to stay close for the first half but NU will pull away. It should be a beautiful day for a game and there will be special tributes as this is the 20th anniversary of 9/11. Get out and enjoy the game and life.
Just don't expect NU to cover 28 points...
Pick:
Northwestern 30, Indiana State 13. Take the Trees and the points.
Season to date: Straight Up (0-1), Against the Spread (0-1)
---
Duke Preview and Prediction

By MO'Cats
Matchup:
your Northwestern Wildcats (1-1) at Duke Blue Devils (1-1)
Date:
Saturday, Sept. 18th at 3:00 pm CDT
TV:
ACC Network (what seriously, come on!)
Line:
Northwestern (-2.5)
Outlook:
Alright folks, the negativity surrounding this team continues despite a convincing win against the Sycamores last week 24-6. Duke also got off the schnide winning 45-17 over North Carolina A&T. The 'Cats and Devils are meeting for the 21st time with the series evenly split 10-10 (although our alma mater has won 7 of the past 10). The first week of the season each team struggled as NU lost to Michigan St., a team this writer believes is WAY better than people are giving them credit (see bonus picks), while Duke lost a thriller to Charlotte 31-28. First game jitters, loss of experience, say what you will, but each team lost their opener and did not look good doing it.
Let's talk about this Duke team. They are led by senior RB Mataeo Durant. All he has done the first two games is put up 255 yards to break Duke's single season record and then 41 yards and 3 scores against A&T. He's a preseason All-ACC 2nd team selection and at 6'1, 195 lbs, will need to be contained for this game to turn NU's way. Grad Student Gunnar Holmberg helms the offense at the QB position and although not flashy, holds down the position admirably. The defense is led by Shaka Heyward who leads the team in tackles. This defense is a bend don't break style but one key stat, they do not force turnovers.
NU made quick work of Indiana St with a bland playbook and a solid running game. Evan Hull was healthier than in week 1, responding with 126 yards rushing with most in the first half. Hunter Johnson leads the offense with a new WR corps and only had 66 yards passing last week. The D needs to step up and wash the taste of week 1 out of every NU fan's mouth. Bergin has publicly said, week 1 was an aberration.
Alright, prediction time. Hunter only had 66 yards last week, but hold your hats, Hunter has the ability to make throws at the QB position unseen since Kafka. This is his coming out party in my opinion. Hull controls the ground. On the defensive side, this unit is coachable. I have to believe McCarigle and Fitz will get this unit up to speed (please don't ask about O'Neill, I just don't know yet). B Joseph gets a key turnover late and the 'Cats take command after being down 14-10 at half.
Pick:
Northwestern 27, Duke 21. Fitz gets the win and the hate this season starts dissolving. Give the points.
Season to date: Straight Up (1-1), Against the Spread (1-1)
Bonus Picks -
Maryland (-8) at Illinois - take the Turps; Cincinnati (-3.5) at IU - take the Bearcats. Spartans (+6) at Canes - take MSU with an outright win. NIU (+27.5) at Michigan - UofM wins but a late score allows the Huskies to cover. Nebraska (+22.5) at Oklahoma - Nebraska covers but just barely. Minnesota (+3) at Colorado - for the B1G sake, lets say Minny wins outright. Purdue (+7) at ND - Purdue is very very angry that the Drum is not being allowed. Revenge, with the points but ND wins. Kent State at Iowa (-23) - Iowa cruises. Tulsa at tOSU (-25) - ummm, I don't think I would want to be in Tulsa's shoes this week. Delaware at Rutgers - Rutgers wins outright. Auburn at Penn St (-5) - white out game rocks the Tigers, take the Lions
---
Ohio Preview and Prediction

By Joel Kanvik
Matchup:
#8 (Bottom 10) Ohio Bobcats (0-3, 0-0 MAC) at Northwestern Wildcats (1-2, 0-1)
Date:
Saturday, September 25, 2021. Kickoff: 11:00 a.m. CDT
TV:
BTN
Line:
Northwestern (-14.5); Over/Under 48.0
Outlook:
We're three games into the season, and it has the Staff here at the Lowes Line twitching involuntarily like Chief Inspector Dreyfuss: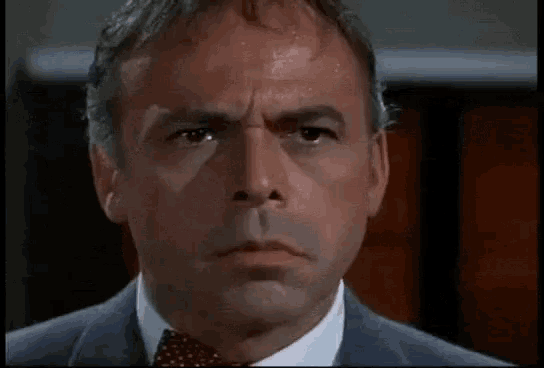 The play on the field reminds us of the Francis Peay/Len Williams era of ineptitude (memories we had hoped were long buried). Seriously, we've been favored 3 games in a row, and lost twice in ugly fashion and failed to cover against an FCS team. The Line can neither confirm or deny that all future 2021 road opponents are hurriedly reconfiguring their fall calendars so that homecoming coincides with NU's impending visit.
According to Northwestern's coaching staff, Hunter Johnson "won the job." After watching his performance in the first half against Duke, I have to wonder how the hell that happened? Were the others forced to practice in body casts? Johnson threw three interceptions in 28 minutes of action against Duke. These weren't lucky tip drill sorts of picks, or highlight reel interceptions where a defensive back made an unbelievable play. No, these were three interceptions that should never have been thrown. Two of them made me wonder if Hunter realized he was playing against the blue team rather than for it. My guess is that when Johnson announced to Clemson he intended to transfer, Dabo Swinney was only too happy to rent him a U-Haul and fill out Hunter's change-of-address forms.
I really have little to say about the second half comeback, because that first half made me fondly recall my undergraduate days of heading to the parking lot before half time to do keg stands instead of going back in to Dyche Stadium for a second half that would amount to a victory lap for the visitors. However, since Evanston 1st doesn't deliver to my neck of the woods, that idea was out the window. But I still paid as much attention to the game as I did in 1989 after about 3 stands...
Andrew Marty did come in and have a nice day throwing the football, but it was too little, too late for NU. Spotting Duke a 3-touchdown lead after one quarter, and a 30-7 lead at half was far too much to overcome. Hard for a defense to overcome an offense that gives the ball to the other team 5 times, but early on they certainly didn't do well in keeping Duke away from the end zone, or at least making them kick field goals. If NU is going to avoid joining its next opponent in the Bottom 10, its offense has to hold onto the ball. Generosity has its place, but that place is not on the football field.
Into Evanston come the Ohio Bobcats, hopefully an elixir for all that ails the Purple. The Bobcats are led by new head coach Tim Albin, who was appointed when Frank Solich stepped down in June to focus on some health issues. It has been a rough start for Coach Albin, as his Bobcats are the only winless MAC team at 0-3. Included in that total is a drubbing (49-14) at the hands of the Louisiana Cajuns (apparently bobcat makes a tasty gumbo) and a heartbreaker of a loss to the FCS Duquesne Dukes, secured when the Dukes foiled a 2-point conversion with 10 seconds remaining. Truly, it has been a long season in Athens. After 3 games. Just like Evanston.
The Bobcats are led by sophomore quarterback Kurtis Roarke, and his season statistics are much the same as Hunter Johnson's, though Hunter is probably envious of Roarke's 3-TD-to-1-int ratio (much better than Johnson's 4/4). In terms of yards gained and yards surrendered, NU's and Ohio's offense and defense are pretty statistically similar. NU's defense is stingier when it comes to surrendering points and, ultimately, I guess that's what matters.
I tried...really tried...not to get too salty with this Line, but one quarter of the season is gone and there's precious little about NU's team that inspires a lot of optimism. Our appearance in the Big Ten Championship game and Citrus Bowl victory against Auburn seem much more distant than just a season ago. Maybe getting everything going against Ohio will be just the kickstart the 2021 season needs for NU to challenge again for the Big Ten West. Maybe. Given what I've seen thus far, though, that seems too much to hope for.
Pick:
NU 30, Ohio 17. NU controls the game and is a little stingier with the ball, but again fails to cover against a lesser opponent. Pick Ohio to cover.
Season To Date: Straight up, 1-2; Against the Spread, 1-2.
---
Nebraska Preview and Prediction

By Eric Cockerill
Matchup:
Northwestern Wildcats (2-2, 0-1) at Nebraska Cornhuskers (2-3, 0-2)
Date:
Saturday, October 2, 2021. Kickoff: 6:30 p.m. CDT (because, you know…NU is in CDT)
TV:
BTN
Line:
Northwestern (+11.5); Over/Under 51.5
Outlook:
Now four weeks into the season and it's shaping up to be a repeat of 2019-2020 season. The parallels are frightening: Loss to MSU to start the conference season (wait, that's every season), a major dumpster fire at QB, and a rebuilding year on the defensive side of the ball.
Let's start at the quarterback parallel. NU names Hunter Johnson as the starting QB weeks before the season starts (going against years of running the QB competition, at least officially, right up to the first game). At some point in the first few games, pull the starter to replace them with the assumed third string QB, who performs admirably only to get injured and unable to continue in subsequent games. Somewhat concerning that Hunter Johnson was the starter in both years we're considering.
On the defensive side, it's apparent that tackling has been a problem throughout the team. That's been a issue at the beginning of seasons in the past, but not to the extent it has been this year. Plus, without getting overly critical, I think it can be agreed that the linebackers are not yet to the same level as last year and could do with a year of improvement.
So with that backdrop, let's recap last Saturday's game against the Ohio University Bobcats. On the surface there's a lot to like. NU easily pasted their opponent 35-6, covering the spread. However, considering the Bobcat's quality (or lack thereof), there were many concerning aspects of the game.
First, while "bend, don't break" is a fine defensive philosophy, NU should be bending against high quality opponents, looking for turnovers, and using the compressed field in the red zone to keep them out of the end zone. Against the Ohio Effing Bobcats, NU should not be bending! They gave up almost 6 yards per rush (see "tackling"). The only bright spot was the pass defense, but if you give up over 5 yards per rush to the Ohio Effing Bobcats, the rest of the Big Ten is not going to need to throw the ball.
Second, the 'Cats disappeared in the third quarter. Two drives to start that quarter, two punts. The first drive featured 2 for 5 passing by Hilinski (we'll get back to that). The second was a three and out. Against the Ohio Effing Bobcats.
Third, let's consider the general coaching strategy against the Effing Bobcats. Let's imagine you are a college football coach. Giving yourself the benefit of the doubt, let's assume you're a pretty good judge of performance and your starting QB is highly athletic, looks great in practice, but is literally wetting the bed in actual games and frankly looks panicky. You tried infusing some confidence, but that didn't work (as it didn't two years ago) You finally bench him (probably for good) and put in your third string QB (loved by his teammates) whose profile is way too risk/reward for you, but was fine for a game that required that anyway. He gets hurt (which, you hate to say it, gives you the out so you don't have to go with him again and his risky decision making), so you move on to your second string QB, another transfer that couldn't stay on the field for his former team. Choice A: Use a game plan that gives this obviously repeat second choice QB some valuable experience reading defenses and throwing against an inferior team to develop confidence, with the side benefit of giving future opponents something new to consider. Choice B: Have this QB throw on 20 of 71 plays (12 completions for 88 yds), 5 of which came on a single drive? I'm sure I could come up with some reasonable explanation to support Choice B, but it wouldn't address the most glaring problem on offense. This becomes more relevant regarding the next game.
Next up are the Nebraska Cornhuskers, whose fanbase appears apoplectic regarding the team's perceived underperformance. They're 2-3, but are better than their record suggests. The opening loss to Illinois was bad, but since then, they have rolled two weak non-conference opponents, lost a well-fought game against #3 Oklahoma, then lost a close one against a good MSU team. Are they going to finish first in the West? Not likely, but could easily finish middle of the pack, which is probably about where they should be without the loss to Illinois (their schedule includes Michigan, OSU, Wisconsin, and Iowa, all potential stretches for a W). As I said, this is a good team who has improved since last year, but they're not quite there to be competing for a top spot.
As has been the case for several years, Adrian Martinez leads the Huskers in both passing and rushing, combining a 60+ pass completion percentage with 72 rushing attempts in four games. The rest of the running attack is generally effective and spread between multiple running backs. This is particularly concerning considering that NU is poor in defending mobile quarterbacks. I have no magic stats to back this up, but over the past few years my perception is that NU will often give up big plays to a scrambling QB, particularly on third down. I suspect we will see more of the same this Saturday (no great prognostication there).
On defense, Nebraska is improved over the past few years. Specifically (with acknowledgement to several other pundits including West Lot Pirates), they have developed a game plan of stacking the box to stop the run while daring the opponent to beat them in the air. It has worked well so far this season with the exception of Oklahoma, who ran over them anyway. Importantly, it worked very well against MSU, who NU was unable to stop.
Are you noticing a problem for Northwestern fans in the previous two paragraphs? A Nebraska offense that features an aspect that the Wildcats are weak at, and a defense that seems tailor made to stifle a team with a suspect quarterback. Relying on Hilinski to beat that defense with conservative playcalling is a recipe for more 3 and outs than you can shake a stick at. Not looking good folks.
I don't see a reliable path to victory for our 'Cats. They'll have to rely on turnovers and some scoring help from the defense to pull out a win here. I hope that happens, but I'm betting it doesn't.
Looking ahead, it's going to be a long season. Without a major change immediately, NU is likely to be underdogs in every game except (maybe) the last game against Illinois. I'm going to be somewhat optimistic that they pick off a home upset against Minnesota or Purdue and beat Illinois to end up 4-8.
Pick:
UN 34, NU 17. Nebraska is set up to prove a point against a reeling Wildcat team playing on the road. Take the Huskers and lay the points.
Season To Date: Straight up, 2-2; Against the Spread, 1-3.
---
Rutgers Preview and Prediction

By Lone Star Cat

Matchup:
Rutgers Scarlet Knights (3-3, 0-3 B1G) at Northwestern Wildcats (2-3, 0-2 B1G)
Date:
Saturday, October 16, 2021, 11:00 am CDT
TV:
BTN
Line:
Northwestern (+2), o/u 45
Outlook:
It's been almost two weeks, and it's still hard to comprehend. Yes, we all know this Wildcat team is not the same as last year's, but what in the name of Mustard's Last Stand went on in Lincoln a couple weeks ago? Arguably the worst loss in the Fitz era, the 'Cats were drubbed 56-7 in a game one could easily say wasn't even that close.
Flush it, they say. "We're on to Rutgers," would be the Belichick-ian response. I can't. I'm not. That display gave me visions of marshmallows being tossed about in the stands, harkening back to a time when a return to the east lot at halftime for another round of kegstands was the norm, without a need to return for the second half. In Hayden Fry form, it wouldn't have been surprising for Scott Frost to say to Fitz at the post-game handshake, "I hope we didn't hurt any of your boys."
Let's face it… our 'Cats ain't very good. The defense is just hard to watch, and I watched the Huskers torch NU for 427(!) yards on the ground. It's clear we now have a sufficient sample size of four FBS games where the rush defense has proven they can't get out of their own way.
If there was any positive, it was that Hilinski threw some good balls and looked as good as anyone else we've trotted out there behind center so far this season. Not exactly high praise, but that's about as good as it gets.
Never in my life did I think I'd see the day when Northwestern is an underdog at home to Rutgers. Having lived the vast majority of my life in NJ, and having a degree from Rutgers, I have a soft spot for the Scarlet Knights and root for them to do well, but for one week every so many years. Rutgers comes into Evanston riding a three-game losing streak. Doesn't sound great, but those three teams are now squarely in the top 10: Michigan, Ohio State, and Michigan State. In each of those three games, Rutgers didn't manage to score more than 13 points, but don't let that fool you. They've got a decent run game and can sling it when they have to, with senior QB Noah Vedral leading the way.
With Wisconsin and Penn State still on the schedule, this game is likely one the Knights will be up for, as it represents a great chance at a conference win. Coach Greg Schiano is looking to keep Rutgers improving and on the way to bowl eligibility. This game is key to making that happen.
After that mess for NU in Lincoln, the 'Cats had a bye last week. Hopefully it gave them an opportunity to refocus and get their house in order. History is not on their side, as NU is 3-9 in weeks after the bye during the Fitz era. Perhaps Fitz spent the off week recruiting. Based on what we've seen to date, I surely hope so, but the sell might be getting tougher:
"Look at our practice facility! Look at the huge commitment to a stadium renovation!"
"That's great, Coach, but I can't help but also look at the shite you've been trotting out on the field this year."
After the lousy 2019 season, Fitz declared, "This will never happen again." Well, it's happening. Fitz has earned the benefit of the doubt for recovering from slow starts before, but put me in the doubting Thomas camp this season.
Good news for the 'Cats is that Rutgers is not as good at running the ball as Nebraska or Michigan State, or even Duke. Bad news is that hope is not a strategy. It's gonna take some real work on defense to get the job done for NU. Offensively, slow and steady could win the race. Rutgers is far from a world beater, and methodically moving the chains either on the ground or in the air could be enough to get NU their first conference win. Just having a hard time seeing it.
Pick:
Do the 'Cats play the underdog role to their advantage vs the boys from Jersey? Fuhgeddaboudit.
Take the Scarlet Knights and lay the points. Rutgers 24, Northwestern 21.
Season to date: Straight up: 3-2; Against the Spread: 2-3
---
Michigan Preview and Prediction

By GallopingGrapes

Matchup:
Northwestern Wildcats (3-3, 1-2 B1G) at #6 Michigan Wolverines (6-0, 3-0 B1G)
Date:
Saturday, October 23, 2021, B1G NOON ON FOX (11:00 a.m. CDT)
TV:
I SAID, B1G NOON ON FOX
Line:
Michigan (-23.5), o/u 51
Outlook:
Do you think that a win over Rutgers makes everything alright? Heck no. Does that mean this Lowes Line author is still primed to burn it all down? You're G-D- right I am. So buckle up. Here's your warning: put the kids to bed early, because you might get Triggered worse than Buttermilk.
Northwestern, as a home underdog on Homecoming Weekend, beat Rutgers 21-7. Faint praise is due, but it is weak balm on the blistered ass-cheeks left over from the Nebraska debacle. Too much ebullience in beating Rutgers would be akin to congratulating a hair-sniffing moron for barely scraping out a win in a phone-and-fax-based popularity contest against the most reviled reality television personality in the western hemisphere, although to be fair that's arguably still an improvement over the anthropomorphic incarnation of a drunken half-melted candle who previously lost a similar popularity contest to said reviled brand-in-a-hat. But you are not here for my insightful commentary on Season 30 of Dancing With The Stars even though, fyi, I got The Miz at +1600 before the season premiere, and I am holding onto that ticket with the death grip of a CNN legal analyst trying to keep his webcam steady.
Watching the NU-Rutgers game was sorta like watching your dog scootch his butt across the already-stained rug in your converted garage/tv lounge, then patting his head and telling him he's a good boy. Now we pack the good boy into the car for a fun drive to get neutered in Ann Arbor. Do you folks realize that when I picked this game back in August to preview, there was talk that NU could conceivably be 6-0 and heading into The Big House for a nationally televised showdown of top-10 teams? Well, unfortunately for America, it's still a nationally televised game, but the rest of that turned out to be the biggest pile of fraudulent bullcrap since "two weeks to flatten the curve."
Speaking of which, here's the extremely minimal football analysis that you've come to barely expect from me in these previews. Think of this matchup as the fight at the beginning of Rocky IV. NU, like Apollo Creed, will try to box Ivan Drago, get some chunk yards here and there, get a few first downs, maybe a TD or two, keep it within a score (ha!), and hope to eke out a win, or at least a cover, at the end (ha ha!). And what happens? Apollo enters the ring against Drago and his only strategy, to which he clings with mindless and overbearing devotion, is to jab. Keep jabbing. Jab. Jab jab. Jab jab jab. Jab!! Jab!! Jab!! That's all he's got! Trust the jab! Jab! Jab Jab Jab Jab! JAB, dammit, JAB!!! Even as the audience starts to think maybe they shouldn't be forced to endure this debacle any longer and "just jab more" is not the winning strategy they thought it was gonna be, Apollo insistently keeps on jab-jab-jabbing well beyond the point of any reasoned strategy in this kind of a fight, and eff the fans if they, like the ever-competent Duke, are thinking maybe this is a bad idea. Meanwhile, Rocky is completely unprepared to run Apollo's corner, he's definitely brain-damaged from 36 years as a bottom-card tomato can in Delaware Valley dive bars and two prior wars with Apollo, not to mention the beatings he took from Clubber Lang and Thunderlips, plus he's too mush-mouthed to articulate a coherent strategy, and on top of everything else that tall nurse in a pantsuit with the hee-haw laugh doesn't seem to do anything around here at all, and he can't even remember her name but he thinks it rhymes with oatmeal, because he likes oatmeal but not as much as ice cream, oh, man, does he like ice cream. Instead, the pudding-brained dipsh*t from (south of) Philly just holds that towel in his hand and lets Apollo jab jab jab jab jab jab jab jab jab until he gets his face caved in by the mutant with the spiked bleached blond hairdo. So, yeah, we're apparently going to just jab and dodge, jab and duck, jab and get laid the F out until we realize that maybe we hired the wrong freaking defensive coordinator and are running the wrong freaking plays to win otherwise winnable games. I forgot what I was talking about.
Let me close this out with some positive commentary about our beloved, but overmatched, Wildcats. Our disappointment this season lies at the feet of the coaches, who are definitely getting their butts whipped. Let's not forget, however, that the 'Cats have got some dang fine players who deserve cheers, not jeers. One highlight for me this season has been watching ALL-AMERICAN Brandon Joseph taking ownership of the secondary once again. I'm no coach, or commentator, but it seems to me No. 16 is at his best in center field, patrolling the sky, and not overburdened as a quasi-5th linebacker trying to paper over the cracks in the defense in front of him. Let's just say it this way. I. Love. Brandon. Joseph. Favorite player on this team. Even if this version of the Wildcats collectively stinks, he will always be awesome. With every big hit or pass defended, I am on my feet screaming, Let's F'ing Go, One Six!!! And, of course, I have been inspired…
Let's Go Brandon!
(with apologies to Brian May and Queen)
Willie, won the West, made a big noise
Beating Auburn, gonna beat Michigan State today.
You got trucked in your place, a first play disgrace
Kenneth Walker kicked your can all over the place, but we're singin'
Let's go, let's go, Brandon!
Let's go, let's go, Brandon!
Willie, you're a young 'Cat, tough game
Coming in the South, gonna try to beat Duke today.
You fell on your face, can't tackle in space
Throwing INTs all over the place.
Let's go, let's go, Brandon! Sing it!
Let's go, let's go, Brandon! Yeah!
Willie, made me an old man, poor 'Cats
Gouging out our eyes, gotta watch you in Lincoln today.
You got kicked in the taint, big disgrace!
Somebody better start coaching or you'll be in last place!
Do it!
Let's go, let's go, Brandon! Yeah, yeah, come on!
Let's go, let's go, Brandon! Alright, louder!
Let's go, let's go, Brandon!
Let's go, let's go, Brandon!!
Let's go, let's go, Brandon!!! One Six, Everybody!
Let's go, let's go, Brandon!!!!
Yeah!
Pick:
Six games into 2021, if you're not longing for 2020, or 2018 or 2017 (but maybe not 2019), then you're just not paying attention. To football, I mean. Wolverines 42, Wildcats 19. Harbaugh steps on his own weiner to hit the over and allow the 'Cats a disappointingly flaccid cover, but Michigan still adds another verse to the song. On the bright side, for the next couple of years we can all sing the catchiest refrain ever composed. Let's Go Brandon!
Season to date: Straight up: 3-3; Against the Spread: 2-4
---
Minnesota Preview and Prediction

By MO'Cats

Matchup:
Minnesota Golden Gophers (5-2, 3-1) visits Ryan Field and Your Northwestern Wildcats (3-4, 1-3)
Date:
Saturday, October 30, 2021, 2:30 p.m. CDT
TV:
BTN
Line:
Minnesota (-7.5) o/u 43.5
Outlook:
Alright, seriously, why do I seemingly follow the mastermind of GallopingGrapes every year. He'll write a poem, sing a song, reference a movie and most of the time, do all three. Meanwhile, as I take over the reins, you slog through a boring statistical breakdown of NU's chances in a football game. Well, time to proceed.
This season has been a struggle. NU has beaten Ohio, Rutgers and Indiana State but looked very, very bad against Nebraska, Sparty and the Wolverines. Fitz started the season eyeing Hunter Johnson the same way Jimmy McGinty looked at Shane Falco "I look at you and see two men; the man you are, and the man you ought to be." Fitz has always believed in his players and coaches (sometimes to a fault) and thought Hunter was his man this year. The Duke game took care of that notion and NU handed the team over to Hillinski (I read we got a QB commitment from the state of Alabama). The score was 10-7 at half as Evan Hull rumbled to a 75 yard touchdown and the defense was holding. The second half started and on Michigan's first possession, the D seemingly held. Wait, a yellow hankie was on the field. Holding, Defense. C'mon man. Michigan takes advantage and Hassan rumbles in for the score. 17-7. Wait, NU is responding. The 'Cats drive right back and get to the 19 of Michigan. 3 plays later, Kuhbander on for the 39 yarder. No good. Fitz needs to find the next Nigel "The Leg" Gruff (as long as he hasn't bet 50k quid on a soccer game). Seriously, NU cannot find a kicker! The D holds again amazingly. NU takes over but cannot convert a first down. Punt team!! It's blocked. And lets just say, the rest played out just like Shane Falco said, "One thing goes wrong. And then another. And another. Until you can't move… you can't breathe… because you're in over your head. Like quicksand." TD Michigan, punt, FG, INT, TD. It's 33-7 and we all flipped over to the Oklahoma-KU game or the PSU-Illini game.
The Gophers impressed the opening weekend as they nearly pulled the upset over the Buckeyes. However, losing their top player Mo Ibrahim essentially saved the Buckeyes that day as the Gophers were in charge the whole game. Convincing wins over Miami, Colorado ensued but, somehow a loss to Bowling Green followed. They then traveled to West Lafayette and bested Purdue. Nebraska came to town and lost 30-23 and then Minny pounded the Terrapins 34-16. All in all, PJ Fleck is seemingly pushing all the right buttons. Last week, Ky Thomas and Mar'Keise Irving became the 4th and 5th different 100 yard rushers for the Gophers this season. The credit has to go to the scheme and the OL. This could be a problem for our beloved Wildcats.
So what's it going to be this week, who is going to step up and want the ball. Can Fitz convince Bergin to go all Danny Bateman and get Fitz the ball (without killing anyone)? Does this team have the heart to rebound? Will there be a Shane Falco that shows up to give this team the boost it needs? Will someone lead the huddle and say "pain heals, chicks dig scars, but glory lasts forever"?
Pick:
Not this week. Uggh, that OL for the Gophers is too much. 28-13. Take the Gophers and give the points as the under pays.
Season to date: Straight up: 4-3; Against the Spread: 2-5. Not good
---
Iowa Preview and Prediction

By Charlie Simon

Matchup:
Iowa Hawkeyes (6-2, 3-2) vs. Northwestern Wildcats (3-5, 1-4)
Date:
Saturday, November 6, 2021 6:00 p.m. CDT
TV:
B1G Network, maybe
Line:
Iowa minus 12
This year has been a rough one for the Wildcats and us their fans. There was hope that NU had turned a corner and that NU would be able to "reload and not rebuild," but 2021 has shown that this is not the case. NU has just enough flashes of greatness each game to get one excited about what could be but more often than not the opposing team just wears down NU like it was 1992.
As I watched NU march to the Big Ten West title last year, I noticed there were several times each game where NU had to make a play to keep the ball or stop the opposing team from scoring. With the exceptions of the MSU and OSU games they did just that; make a play when they had to. They would convert the big third down in the fourth quarter or hold the other team to a FG, or take the ball away. If NU only makes half of those plays last year maybe they are 5-4 instead of 7-2.
This year they are not making the plays as their 3-5 record shows. Mostly, the defense is able to bend and not break in the first half but then they do break after repeatedly having to go back out after 3 plays and a punt. The offense is sad. It is amazing the difference a good quarterback makes. This year NU has several QBs but none are performing well. Hopefully Andrew Marty gives them a chance today. He is more high risk / high reward but what do the 'Cats have to lose?
I feel for Fitz right now. As much joy as it is to win and to see young men develop in front of you, the frustration of watching as teenagers don't do what you have taught them, must be immense. There is only so much you can do. Eventually the kids must decide for themselves how much they will listen, how hard they will work, and how much they will sacrifice today for their future tomorrows. They say failure is the greatest teacher. If so, NU is learning lots of lessons for next year. It is just hard to watch as a parent, I mean, fan.
Usually the Iowa game is a close one but that is also what was said about the Nebraska game, and we see how that turned out. Iowa is trying to find its footing after starting 6-0, they have lost two straight games. For Iowa it is all about the turnovers. During their 6-0 streak they were plus 3 turnovers per game. For their two losses they were minus 3 turnovers per game. I think they hold onto the ball and just wait for NU to make the mistakes that they have been making all year.
I sure hope it is different but nothing points to the 'Cats growing up in time to win today.
Take Iowa minus 12.
Pick:
Iowa 34, NU 20
Season to date
Straight up: 5-3; Against the Spread: 3-5.
---
Wisconsin Preview and Prediction

By Joel Kanvik

Matchup:
Northwestern Wildcats (3-6, 1-5 Big Ten) at #18 Wisconsin Badgers (6-3, 4-2)
Date:
Saturday, November 13, 2021 11:00 a.m. CST
Location:
Camp Randall Stadium, Madison, Wisconsin
TV:
ESPN2
Line:
Wisconsin (-24.5)
Outlook:
Oh, what could have been. Iowa stumbled into Evanston after 2 straight losses, tarnishing what had been a giddy season for Hawkeyes fans. Their weaknesses had been exposed, such as their need for lopsided numbers of turnovers to fuel their victories. They were definitely beatable that night in Evanston. Unfortunately, the Northwestern offense fed the beast again, with Marty throwing 3 passes to the Iowa defense, including the game-clinching interception after a NU defensive stand gave the ball back to the offense with a chance to rally for a win, down only 5 points. A heartbreaking mistake.
In general, the NU defense stood up to the Iowa offense, limiting them to 17 points and even shutting them out in the 4th quarter, giving the 'Cats a chance to rally for a pretty nice upset. Wouldn't have salvaged the season by any means, but it would have been a diamond in an otherwise pretty rough season. True, Iowa back Tylor Goodson had a strong game, going for 141 yards on 21 carries, but he scored only 1 touchdown. The NU style of defense - bend, but don't break - clearly in evidence. How impressive was the NU defense? They held Iowa to even fewer total yards than the anemic NU offense gained. Which goes to prove, once again: lies, damn lies, and statistics indeed. It took a quarterback switch from usual starter Spencer Petras, who proved ineffective early on, to Alex Padilla to spark the Hawkeyes and roll up just enough points to emerge victorious.
The NU offense, however, continues to underwhelm with no running game to speak of. Evan Hull was held to 41 yards on the ground and he led all NU receivers with 6 grabs for 89 yards and NU's lone touchdown. The NU offense just looks overmatched whenever it lines up against true Division I-A competition. Unless there's a bottom quartile defense on the other side of the ball (I'm looking at you, Ohio), NU just doesn't seem to be able to put together a reliable offensive game plan. True, the defense is permitting over 25 a game, but frequently it's being stranded in really bad positions by an overly generous (or utterly ineffective) offense.
Timing, they say, is everything. That axiom will be very well illustrated by the match-up this Saturday at Camp Randall Stadium in Madison. The Badgers come in riding high on a 5-game winning streak and fresh off a 52-3 pounding of Rutgers in Piscataway. Truly, the game wasn't really that close, as the Badgers amassed all 52 points in 3 quarters and gave their entire depth chart significant playing time throughout the 4th quarter (no truth to the rumors that 2 managers and a Wisconsin band trombone player played multiple snaps). Even so, Rutgers never sniffed the end zone against the 3rd- and 4th-stringers.
Had NU gotten Wisconsin earlier in the season, the outlook for this game might be vastly different. Wisconsin started out the season in very rough fashion, losing 3 of their first 4 games to Penn State (at home), Notre Dame (neutral site), and Michigan (at home). Yes, all three losses were to ranked teams. But in going 1-3, the Badgers turned the ball over repeatedly. Starting quarterback Graham Mertz, in his second season, was especially guilty, fumbling and throwing picks with alarming frequency. Add to that generosity the fact that the Badgers offense was distinctly, well, un-Badger-like in that it was held below 100 rushing yards total for half of their first four games, and the Badgers as a team were very gettable early in the season. The offensive line, renowned for consistency and effectiveness, and having double-digit alumni starting for NFL teams, seemed unable to open running lanes for Wisconsin's backfield, even as games progressed past halftime. The contrast between this campaign and offensive lines in years past was striking.
The Badger defense has been the one constant in Madison this season. The defense is again playing at an elite level, and statistically speaking is the #1 defense in FBS. The Notre Dame and Michigan scores (41 and 38, respectively) don't establish a defense playing poorly; those scores tell the story of an offense stranding its defense in unwinnable situations through turnovers and systemic ineptitude (sound familiar, Purple Patriots?). Against Iowa the prior week, the Badgers held them to 156 total yards and a measly 7 points. The same Tyler Goodson that rolled up 141 yards against NU? He managed just 27 against the Badger defense. At half, Iowa had the sum total of 17 yards of total offense. Throw in 3 turnovers by Iowa, and you begin to understand just how dominant the Badgers were against our most recent common opponent.
Over the years, the Badgers have had a seemingly endless supply of elite tailbacks. Ron Dayne. Melvin Gordon. Most recently, Jonathan Taylor. Now, a new threat has emerged in the person of freshman Braelon Allen. He has quickly moved up the depth chart to be 1A to Clemson transfer Chez Mellusi's 1. All at the tender age of 17. Mellusi was banged up during the Rutgers game, and as of press time for this Line his status has not been determined. Allen is likewise slightly injured, but should be in the backfield for Saturday's game. His burst and his patience present an unwelcome challenge to the NU defense. If he's 90% or better, he might spend a lot of time in NU's defensive backfield. If he's not, then Wisconsin will likely play 2-3 other backs, each of which saw the field for meaningful touches against Rutgers. And Mertz seems to be finding his receivers a little more efficiently (3 TD passes last Saturday), but he still can suffer some errors in judgment and hand the ball to the other team. If NU is to have any chance whatsoever, Mertz needs to be more, well, Marty-like in his approach to Saturday's game.
So what does that translate into for this Saturday at Camp Randall? Surely the fan base has been re-energized and will be rooting at maximum volume. As much as I'd like to give Coach Fitz and his staff something to show the players that the Line is behind them and believes in them (and risk a little bulletin board material for Chryst & Co.), I just don't see it happening this week. The Badgers are putting it all together as the season progresses, and the Cats seem like they can't get out of their own way. Add to that the fact that NU's defense is 125th (out of 130) against the run, and they're traveling to play a team whose entire identity revolves around the run, and you have a recipe for a purple disaster. About the only thing in the Cats' favor is that they seem to relish being a persistent thorn in the Badgers' side whenever they play them, keeping games that should be blowouts much closer than the experts think, and stealing some unlikely, borderline miraculous (see fumble: Dayne, Ron), upsets along the way. The betting public seems to think any repeat of those shenanigans is unlikely, given that the spread, initially at (-22), moved 2.5 points higher less than 24 hours after being set. Sadly, this Liner sees no reason to disagree with all of the money moving the line. A re-energized Badger running game against a porous at best run defense is not a recipe for success for Wildcats fans. The Purple Faithful will be praying for lots of generosity from Graham Mertz, or this game won't be close after the first quarter. It will look something like this:
It's up to you to decide whether that's the Badger backfield running amok or the NU fans headed for the parking lot and keg stands.
Pick:
Wisconsin 35, NU 10. NU defense keeps it close-ish before half, but the Badgers pull away in the second half and cover.
Season to date
Straight up: 6-3; Against the Spread: 3-6.
---
Purdue Preview and Prediction

By GallopingGrapes

Matchup:
Purdue Boilermakers (6-4, 4-3 Big Ten) at Northwestern Wildcats (3-7, 1-6 Big Ten)
Date:
Saturday, November 20, 2021 11:00 a.m. CST (like, 20 minute ago)
Location:
Wrigley Field
TV:
BTN
Line:
Purdue (-11)
Outlook:
A screaming came across the sky in Camp Randall last week, then an explosion that left only the most degenerate characters still wagering on NU football, and nobody but the truly insane actually watching the games anymore, even when they are at the cramped and somewhat hallowed grounds of Wrigley Field, and so it is not hard to discern that the three or four of the most masochistic of all even bother to read and/or write these previews of Wildcat football, and really if one is going to be a masochist then one ought to simply bite the bullet and do something more spiritually enlightening with their Saturday, perhaps something that you were supposed to do while still blissfully and ignorantly enrolled in college but instead you skipped the reading and bought the Cliff Notes, which today's students probably don't bother with because they have Wikipedia and their brains are already pudding making them eligible for national elective office, but my point here is that if you are waiting for me to get to the football then you should know right now that this middle finger of a Northwestern football season deserves a middle finger of a Lowes Line right now, and so instead of analysis, which nobody really expects from me anyway, you are getting a James Joyce run-on sentence filled with profane drunken ranting about exhibitionist sexual encounters at various Chicago landmarks, which may or may not be interspersed with a "where's Waldo" sub-theme where our narrator repeatedly spots Henry James getting pegged by a one-legged gender-fluid prostitute atop random L-stops, although technically our literary journey begins a short walk from the Purple Line and ends only a few stops and one line transfer later at the Addison station where Mr. James is nowhere to be seen, since of course he is chasing the dragon on the Brown Line and can't figure out how he got there because, after all, eff Henry James. Yes, I took pity on you, dear reader, with the insertion of a rare period, but don't get used to it because this is a journey, and not a good journey, but rather something more akin to the sensate navel-gazing exploration of déjà vu that we all can thank and hate Marcel Proust for spending 14,000 pages, at least it seems like that many pages, traveling up his own butthole to explain the profundity of dipping a madeleine into a cup of tea, although every literature student who ever pulled a B in whatever tortuous class included that appalling doorstop of a novel can at least thank Marcel for putting that scene in the first 50 pages so they can say they read it and draw facile conclusions about how Pixar actually did that entire scene and concept better with Ego biting and actually swallowing rat-cooked vegetable stew, but my point about déjà vu is that this particular madeleine of a Northwestern team dipped into this particular cup of Wrigley Field does not transport us back to an earlier time of love and understanding, but rather a nightmarish surreal return to the horrors of 2019 that we all thought and hoped were behind us but it isn't it's here and its in our faces and it sucks it sucks it sucks it sucks it sucks. I suspect that wasting bastard Kafka (Franz, not Mike) was the one who wrote the script for this abortion of a season, where we awoke in September thinking all was well only to be informed that instead we were facing a trial of 12 games, none of which would fit into the opening narrative, and with no idea where we might end up other than that our conviction and execution for the crime of being Wildcats fans was inevitable, and surely enough not even our home, good old Ryan Field or Dyche Stadium or whatever it used to be called would even be there anymore once the trial is over, instead we wander to Wrigley, to Ireland, probably to New Trier for a season, or Soldier Field since the Bears aren't even there anymore, a football team led by a cursed Willie who just wants to get home from Troy but first has to endure the illicit temptations and distractions of witches and sea monsters and giants and Io_a and, probably, finally arrive home only to realize that every other Power Five school with a head coach opening still wants to bed Fitz even if he alternates 3-win seasons with 10-win season like some insane Austrian philosopher turned Subway sandwich artist, ok honestly I'm not sure about that simile at all, but nobody is reading this anymore at this point anyway, and if you are it's only because the game just kicked off, NU is already down by 10 points and you're just praying that they can hold the under to salvage the last six dollars in your betting account so you can enjoy that swelling feeling that only the truly despicable character, the Humbert Humbert perverts of the world, feel as they get dirtier and dirtier, but now it's time for Wildcats football fans to take our medicine, it's time to recognize that our fandom is subject to the twisted and bloody whims of a Cormac McCarthy novel and we've already been torn and ripped and violated and, oh dear heavens there are still how many games left in this damnable season, can we turn to basketball instead? This season is lost, like paradise to Lucifer, it is interminable, like Spencer drawing a poem about faeries out for 30,000 lines, it is abject, like pretty much anything by Dostoevsky that sick and spiteful and unattractive man, it is ineffable, like Moby Dick itself, which by the way is the greatest American novel and not just because it has a good fart joke and speaking of good fart jokes, it remains Northwestern football, and it wouldn't be my kind of preview without at least one final hopeful note, if I may paraphrase the original bard of fart jokes, meaning Jeff Chaucer, who once (sorta) wrote about the beauty of stupid frustrating love, like stupid frustrating Northwestern football:
The lyfe so short, the craft so long to lerne,
Th'assay so hard, so sharp the conquering,
The dredful Joy, that alwey slit so yerne,
Al this mene I by love.
By the way, had this preview been written by a Purdue grad, it would probably be a series of sentences with no more than 10 words each, avoiding all unnecessary adverbs, and would read like particularly boring stereo instructions. Enjoy your cheap-ass win today, you drum-beating bastards.
Pick:
Purdue 30, NU 17. Sit in a quiet, well-lit room with a glass of something nice and read a classic, then watch basketball instead. Northwestern hoops makes the Tournament this season. Book it.
Season to date
Straight up: 7-3; Against the Spread: 4-6.
---
Illinois Preview and Prediction

By Eric Cockerill

Matchup:
Northwestern Wildcats (3-8, 1-7 Big Ten) at University of Illinois Illini (4-7, 3-5 Big Ten)
Date:
Saturday, November 27, 2021 2:30 p.m. CST
Location:
Memorial Stadium (Champaign, IL)
TV:
BTN
Line:
Illinois (-6.5) – 44.5 O/U
"By the way, had this preview been written by a Purdue grad, it would probably be a series of sentences with no more than 10 words each, avoiding all unnecessary adverbs, and would read like particularly boring stereo instructions."
-- Almost like he knew who was next up on the Lowes Line beat.
Recap:
If you saw any of the previous games against Nebraska, Michigan, Minnesota, or Wisconsin, then you know exactly how the Purdue game played out. Ineffective offense, QB revolving door, missed field goal, poor tackling, negative turnover ratio…rinse and repeat. Nothing further to say.
Season Commentary:
It's been a carbon copy of 2019-20, which was promised to be a one of a kind, never to be repeated phenomenon of the Fitz era, and here we are again. The team philosophy is well-established, but, to review, Fitzgerald's Wildcats intend to be based on a solid foundation of defense and mistake free offense that controls the turnover battle. The offense would like to run effectively, with low risk passing mixed in, leaving low probability for turnovers, but very little margin for error to keep the chains moving. The team is perfectly happy giving up possession without appreciable gains as long as it's a punt, not a turnover. They're historically happy to give up yards on defense and wait for the turnover. Make less mistakes than the other team and let their probability edge take its course. This is supposed to be a professional style program. When it works, you get multiple years of bowl eligibility. When it doesn't, it's SUPPOSED to be 5-7 having barely missed out. It's NOT supposed to be 1-7 (8?) in the Big Ten.
2019 and 2021 have shown a few disturbing and predictable problems with the philosophy. First and foremost, the program appears unable to recruit or develop at the quarterback position to their own satisfaction. I'm not really sure what the coaches are looking for, but when the cast of QBs have effectively the same stats (~6ypa, 50/50 TD/INT, 55-60% comp), whatever it is, they're not finding it. Maybe it's not even the QBs. If three different QBs have the same result, the logical conclusion is that there's a different problem.
Second, the defensive unit is having a down year overall. There clearly were some major growing pains at the beginning of the season related to scheme, and whether the players picked up the system over time, or the system was simplified (some argue the latter), things have improved, but fundamental problems remain with team speed and tackling. This has resulted in NU being dead last in rushing defense in the Big Ten. It goes without saying that inability to stop the run is incompatible with the team's core philosophy.
Third, the coaching staff appears unable to make any changes, either over the course of the season or within games that have any impact on results. Frankly, I haven't noticed any change of approach at all from the Nebraska game through last week. Week after week, it's watching a train wreck on a continuous loop. Do something. If you want to be considered professional, then identify problems, make a change, assess results, and repeat. Six Sigma, MFers!
I still have a lot of faith in Fitzgerald to guide a successful program long-term, but I'd like to see a better response from him when the team isn't overachieving.
Outlook:
This week, we'll be giving thanks that the end of the season is finally upon us. The Cats play the Illini for the Land of Lincoln Hat Trophy in Champaign.
Illinois has been on the losing end of this contest for the last six years, but that streak may end this year. Two things are certain this time, Illinois is a bad team, but NU is worse.
The Illini have been wildly inconsistent this year, but enter the final week with three Big Ten wins, including Nebraska, Penn State (the bizarre OT game), and Minnesota. Their losses have been predictable, but none have been the outright beat downs that the Wildcats have suffered (though their non-conference losses to Charlotte and UT-San Antonio were certainly embarrassing from an expectation basis).
Make no mistake, statistically, the teams are similarly poor on both offense and defense. The major differences are that Illinois will rely even more heavily on the run to power their offense and they have a better pass rush.
This game should be a close one and the difference could very well be those things Fitzgerald values…winning the risk management contest and making fewer mistakes in the fourth quarter. Call me crazy, but I think he'll have the team ready to recover some dignity in this one.
Pick:
NU 21 - 17 Illinois. Illinois continues to lose focus and underachieve during the winnable games. Pick NU, and take the under.
Season to date
Straight up: 8-3; Against the Spread: 5-6.